http://ask.fm/Fourtits →
     Hi guys, I get too OC at times and i always have to pile the questions up to 20 before i answer them on Tumblr. I want to keep my blog tidy so i decided to make an ask.fm account. Haha please just ask your questions here instead! :) will  I will try my best to entertain all questions! Thanks guys x x Ps. All unanswered questions in my Tumblr inbox will be transferred and answered here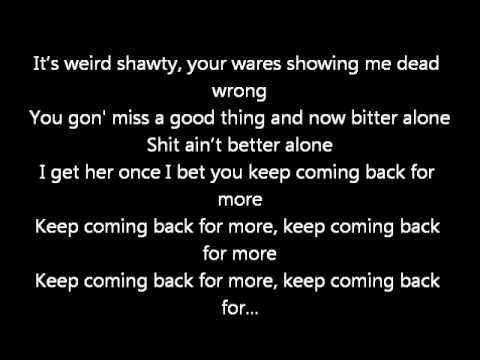 Sail away
           Another random trip to the beach! From Hamilo Coast, Pico De Loro to Tali to Fuego. The fun just never stops with these lovely people. :) Click on the link below to see more pictures xx  [[MORE]]
How we do
        No one looks back on their life and remembers the nights they had plenty of sleep. So Here's to the crazy nights i can barely remember and to the people i have come to love and will never forget <3  Ps. I post pictures for me, my friends and for my followers. Haters who have nothing good to say… Do yourselves a favor, get off my page and stop wasting your time...
She made it
     I promised myself i'd enjoy my college life, i always had the phrase "Life is short" at the back of my mind which is why i always made sure i'd make the most out of it. And so i took every opportunity that came my way, i partied hard when i could, i had random road trips, i booked flights, i traveled, i made sure that i wasn't merely just existing, but that i...
Watch
kmchng: What we talk (argue) abt at 4 am — Hahahahha of course my drunken argument had to end with "Fucking google that, you dont know what you're talking about, bitch"
Watch
kmchng: "Yo i wanna poop" - @hannahfortich — I remember saying "I wonder if guys would still hit on us if we danced like this" 
Watch
kmchng: Hannah gets really intense around balls
Darlings, sometimes love will come to you like a fire to a forest. When it does, be braver than I was. Just leave. Take only what you can carry. No tears, no second thoughts.  You have hands like tinder boxes, the smallest spark will kill you. Get in the car. Take water to the maps. Avoid gas stations.  Don't look at the flames dancing in the rear view mirror.  Go to new cities, climb on the...
Pico De Loro
           "Alright people, we have had a long string of great nights so far and i see no reason why we should stop. There's a new adventure in storm for Morgan and Beers, and this time we are going for the long shot. The night is darkest before the dawn, but from what i have seen this past week there was never a dark area in our endeavors. The sun will rise tomorrow,...
Morgan and Beers
      I don't remember when or how exactly we all became so close. The group just became inseparable at one point and life has definitely not been the same since then. My life has indeed become crazier and wilder. (I'm just glad i met them just when school was about to end, otherwise, i am pretty sure i wouldn't have graduated.) But despite all the crazy shit we've gotten...
                                           Ironic as it is, this crazy girl keeps me sane.
ASK
—- Out of all the questions in my ask box, I picked 20.  Sorry for the unanswered questions! Hopefully one day i'd have the guts to answer all of them. hahaha but do keep those questions coming! http://hanniekinss.tumblr.com/ask 1. Hey Hannah! Nice pictures. Just wondering how did you become friends with Sam Pinto? Is she as beautiful in pics and in real life? - I wouldn't say...
         It was a Monday and just when i thought i'd dread the day just like any other Monday, Nova and i started making plans. Randomly sent out invites to people and the rest is fakkin history. It was a fun, crazy night where everyone got together and partied. Started in cable, got dragged to Imperial and ended up in Time. I woke up the next day literally banging my head on my wall...
Hair and Make-up artist Nadine Cabe wrote this and i can't help but smile and repost it. I love how she totally gets me. Thanks babe! :) http://nadinecabe.tumblr.com/
Watch
A 5 piece collection by Beverly Moon
Jasmine O'connor
              Jasmine O'connor, the best friend anyone can possibly have. Her free spirited nature and her approachable vibe makes it easy for her to be loved and adored by many. The way i see it, She is unpredictable and just like me, she always seems to crave for excitement. Anything goes with this woman and any man that she chooses will without a...
Daddy issues
      I see it all the time on tv, on twitter and I'd hear my very own friends joke about it. "Daddy issues", just another one of those jokes people think is funny but no one acknowledges may actually be true. Barney Stinson of How I met your mother has made it clear that the easiest target are girls with daddy issues. Low self-esteem, vulnerable, scared, seeks approval from men...
                "I was happy in the haze of a drunken hour, but heaven knows I'm miserable now"
"You must constantly ask yourself these questions: Who am I around? What are they doing to me? What have they got me reading? What have they got me saying? Where do they have me going? What do they have me thinking? And most important, what do they have me becoming? Then ask yourself the big question: Is that okay? Your life does not get better by chance, it gets better by change."
3 tags
Life Dance 2013
7 tags
Sinulog 2013
       People from manila would ask me how Sinulog was and i can't help but go back to that feel  of beer-soaked, paint-smeared, happy giddy and exciting feeling. Damn, It literally rained beer, paint, and happiness. Not once did i see anyone without a smile on their face. You can just imagine, Water guns filled with expensive alcohol were aimed and fired,...
        It's only been a day since i got back home to manila and i already miss Cebu. There's just something about my hometown that is magical and different that every time i go, i never want to leave. I guess it has a lot to do with my childhood and the memories i've made when i was a kid. As far as i can recall, they were all lovely and beautiful, not a single memory...
Tops Mountain
        Peach, pato, his friends and i were drinking at Charlies corner until it finally closed. We were all set to go home when someone randomly suggested we hit the lovely mountain of Cebu, Tops. After a few moments of discussion, some of them decided to go home but Peach, Tara, karl, Gino and i finally said "fuck it, lets go!" Bought another set of booze, had a...
1 tag
"When the people I used to know found out what I had been doing, how I had been living, they asked me why. But there is no use in talking to people who have a home, they have no idea what its like to seek safety in other people, for home to be wherever you lied your head. I was always an unusual girl. My mother told me that I had a chameleon soul. No moral compass pointing me due north,...
NYE 2013
      Spent the New Years Eve with family and actually had no plans on going out. I wanted to start the year right by just staying home and doing nothing crazy but then Nova Johnston had to fakkin ruin it. Haha the bitch forced me to celebrate the New year out. I love how she ended up dragging my ass to 7th high, Opus, Prive and Aracama. For some reason, time flew so fast and the moment we saw...
 "Make sure to own only what you can always carry with you: Know languages, know countries, know people. Let your memory be your travel bag."
Cutting people off
      For the longest time i have tried to be a good friend, I tried my best to settle our differences and tried to be mature enough to forgive you for the pain you have caused me in the past. And for a little while, it was great. The friendship, the laughs, the hanging out, the reuniting and the reminiscing. We were friends again and i would have done anything to keep it that way. Sadly, your...
Day 21: Books
         Day 21: Write your favorite quotes or passages from books that you have read 1. "I had no illusions about love anymore. It came, it went, it left casualties or it didn't. People are not meant to be together forever, regardless of what the songs say."  ― Sarah Dessen, The Truth about Forever 2. "As long as this exists, this sunshine and this cloudless sky, and as long as I can...
Jonathan Serrano
        It's been 2 months since Jon left the country and went back to the states. Spontaneous as he is, he decided to leave, file an LOA and told his teachers that he got his baby momma pregnant (which mind you, is all a big fat lie). The first 2 weeks were very hard for me. I no longer had my best friend in Taft. I no longer had a place to crash. I missed it all. His dj set, his music,...
          "But that's just it, the butterflies never seem to accompany the right people. All the nice guys who are right for you, they never make your stomach go flip flop."
Christmas eve 2012
   "I make mistakes. That's what I do. I speak without thinking, I act without knowing. I tend to party a lot. I drink so much that I can barely walk…I'm a fantastic lover though, and an amazing friend. God knows I mean well." -Sex and the city
hoe hoe hoe, merry Xmas
  I cannot believe that Christmas is in 8 days. No doubt about it, time flies. I guess it's true what they say, time goes by fast when you're busy having fun. So here i am, wishing everybody a Merry Christmas in advance. I hope we all enjoy the holidays and take time to realize what Christmas is truly about. Merry Christmas from all of us! ❤ ❤ - eew, did i really just do...
"She was sick of it all. If only there was someone to sympathize with her in her readings. But there was no one, and she was very cross. So to have her meals, and her daily walk, and her fill of novels, and to be left alone, was all that she asked of the gods."
Pride March
           The Metro Manila Pride March took place in the Makati City Hall quadrangle on December 8, 2012. I got there as early as 11 am because a friend of mine was part of it and i wanted to show him my love and support by being there for him all throughout. During the event, i got to meet a lot of people and had a really good chat with most of them.  I found out that among all the...
My ability to do my eyeliner is reminiscent of a lot of things in my life. Close, but never quite right.
Good vs Bad
          It's been a while since I've last felt awkward on a date. It sucks because I usually know what to do and what to say and i have no problems with "timing" as I've pretty much mastered that already. And yet last night, as i was out with this guy, all of a sudden, asdfghjsdslasdfghjkls.        There were times when he'd stare and I'd look away or...
Elevate, Escalate
       I was doing a photoshoot for the lovely Bev Kho and her collection when i suddenly got a text from a friend to model for Joco Comendador's fashion show. To be honest, I didn't want to do it because from what i heard, Joco comendador designs killer shoes and there's no way in hell an amateur like me would be able to "work it". But since i was already in...